Plastics Circularity Multiplier Online Conference / New date
Save the date!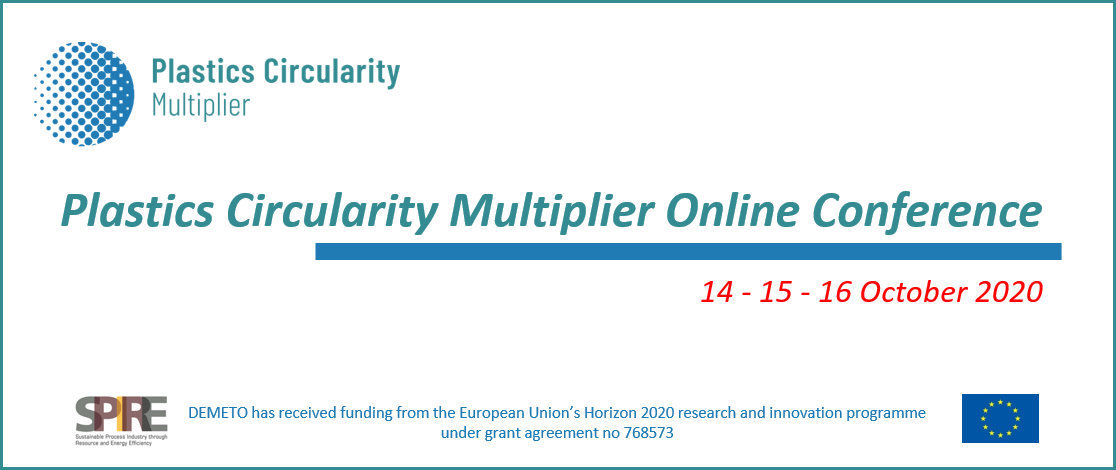 In the light of the recent developments of the coronavirus (Covid-19) situation, the Plastics Circularity Multiplier conference scheduled to take place on 14 October 2020 in Brussels, has moved to virtual conferencing. Under these difficult circumstances, our consideration must be for the health of everyone involved in the event.
New date and schedule:
14 October 2020 (10.00 - 12.30 CET )
​- Welcome
​- Presentation of the Plastics Circularity Multiplier initiative ​
​- R&D investments and Chemical Recycling (DEMETO, polynSPIRE, iCAREPLAST, NONTOX)
​- Q/A 
15 October 2020 (10.00 - 12.30 CET )
​- Clustering activities in EU Projects ​
​- Product design for recycling (Repair3D/SmartFAN, TERMINUS, DECOAT, CIRC-PACK) ​
​- Recycled plastic content in products (REMADYL, REACT)
​- Q/A 
16 October 2020 (10.00 - 12.30 CET )
​- Innovation ecosystems ​ / Circular Plastics Alliance
​- Collection and sorting of plastic waste (PlastiCircle, CREAToR, Life-Repolyuse)
​- Monitoring of recycled plastics (PolyCE, MultiCycle)
​- Q/A
Participation: Registration required (registration information will follow soon), participation is free of charge. All the people registered for the physical event will automatically be registered for the live webinar.
About the Plastics Circularity Multiplier Intitative
​​
​Twenty one innovation projects joined forces in 2019 to boost European Union efforts towards a circular economy for plastics. The newly formed group will pool resources and expertise to "multiply" key messages from the ecosystem of projects that receive funding from the EU's Horizon 2020 research and innovation programme.
​​
​The initiative is managed by EuPC, as Communication and Dissemination leader of the DEMETO project, with the participation of other Horizon 2020 Projects in the field of plastics circularity:
​CIRC-PACK, Circular Flooring, CREAToR, DECOAT, FiberEUse, HARMONI, iCAREPLAST, ISOPREP, MultiCycle, NONTOX, PlastiCircle, polynSPIRE, PolyCE, PUReSmart, REACT, REMADYL, REPAIR3D, SMARTFAN and TERMINUS.
​Life project REPOLYUSE has also joined the initiative as guest participant.
​​
​For press release click here
​ website: https://www.plasticscircularitymultiplier.eu/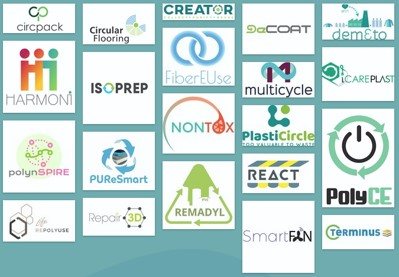 Contact:
​Ms Lilla Mezriczky
​Communications Officer
​European Plastics Converters (EuPC)
​Email: [email protected]
​Tel.: ​ +32 (0) 2 739 63 86